TUZ Containers
Value
Exceptional and innovative process of preparing aluminum for anodizing resulted in a matt finish (instead of the more common shiny finish).
Anodizing improves the quality of aluminum and guarantees a better scratch resistance of the Tuz Containers.
Handmade solid wood lids give the containers a rustic touch.
The concave lid can also be used to keep and present objects stored in the containers, such as jewellery.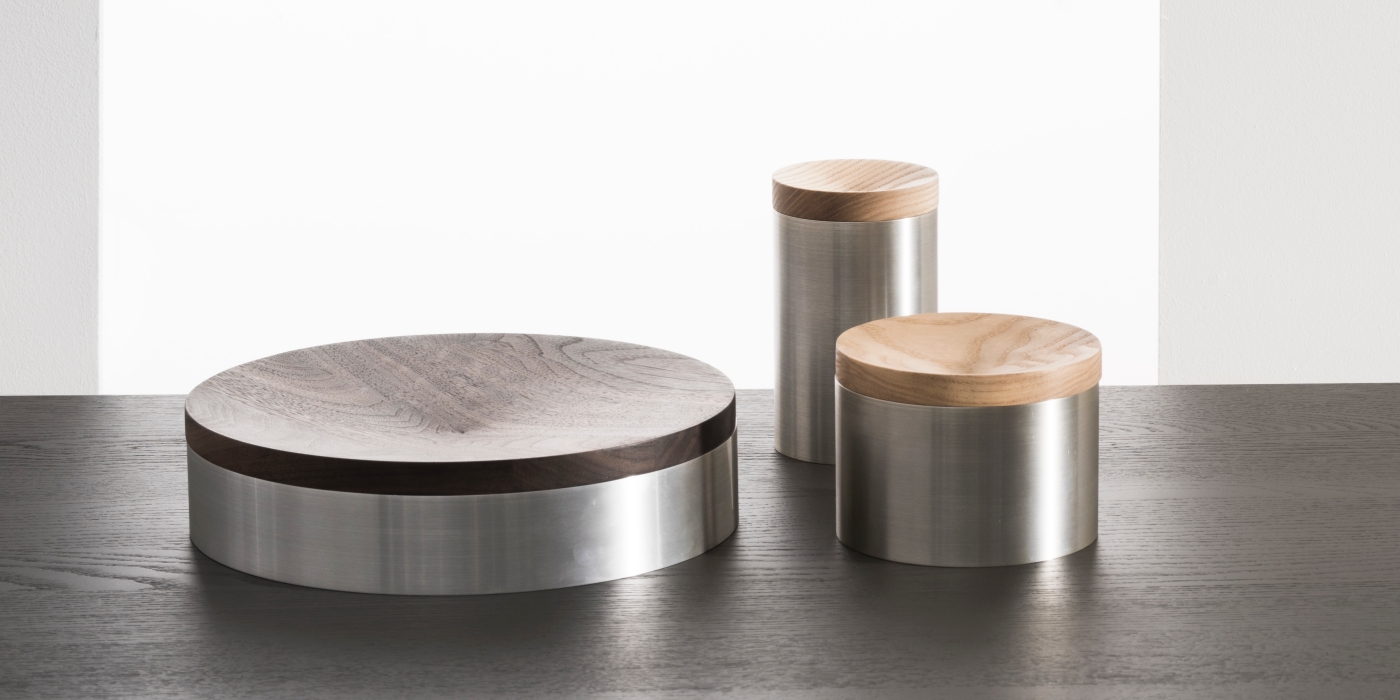 Product
TUZ is a set of three storage containers. It is a clever idea combining aluminium as a material with a simple minimalistic form. The concave on the wooden lid gives a special twist to this product. It provides the additional storage functionality for spices or small objects on the outside of the containers.
Crafts & Materials Set of 2
The designer —
Jonathan Radetz
from Germany
— What does simplicity mean to you?
Simplicity is very complex to achieve. But in itself, it will never be noticed. I like to reduce and organise a product or object to its essentials, but also think there should be a strong detail or an interesting story behind it. Sometimes simplicity can also just happen during the design process and everyone still has the feeling that it was complex to create it that simple. That's what I like the most.
— What do notions like timelessness or durability mean to you?
Timeless is something what will stay instead of returning several times. You might not understand why, but it is something that feels like it has always been here, even should have been thought of or invented before you were thinking it that way.
— What would you consider the perfect product?
There is no such thing as the perfect product. But I suppose everything has its reason to exist. I like products that have a meaning and are able to communicate with the user.
— What sort of item would you consider passing on to your grandchildren? How would you describe it?
It might be something unnecessary - needs can be fulfilled easily, but it is always the unexpected object that can surprise you and brighten your day. In the end future will decide what kind of object that will be.
More about designer
Inspirations