Vovo Glasses
Value
Vovo Glasses genuine work of art with many applications – the only limit is your imagination.
Each Vovo cone fits into each cup, which creates numerous arrangement possibilities.
Best quality borosilicate glass allows for unlimited functionality of the product.
Vovo is perfect for serving both hot and cold food/drinks.
The cones can serve as a cover for the glasses or as a serving bowl.
Vovo set can be used for storing small objects.
The volume of each cone corresponds to the volume of a given glass (low, medium, high).
Each set includes three different colors, which create a beautiful light play when the sun is shining on the glasses.
Awarded by the Must Have 2020 sign during the Lodz Design Festival.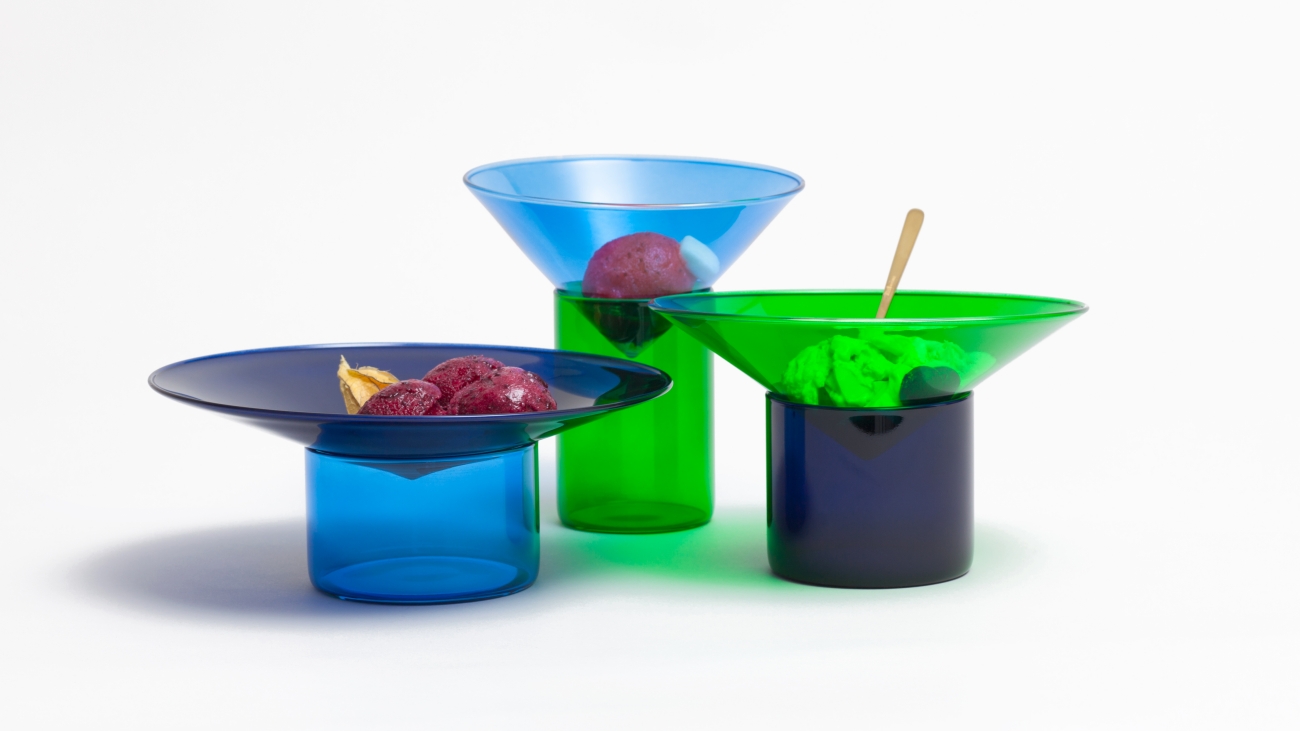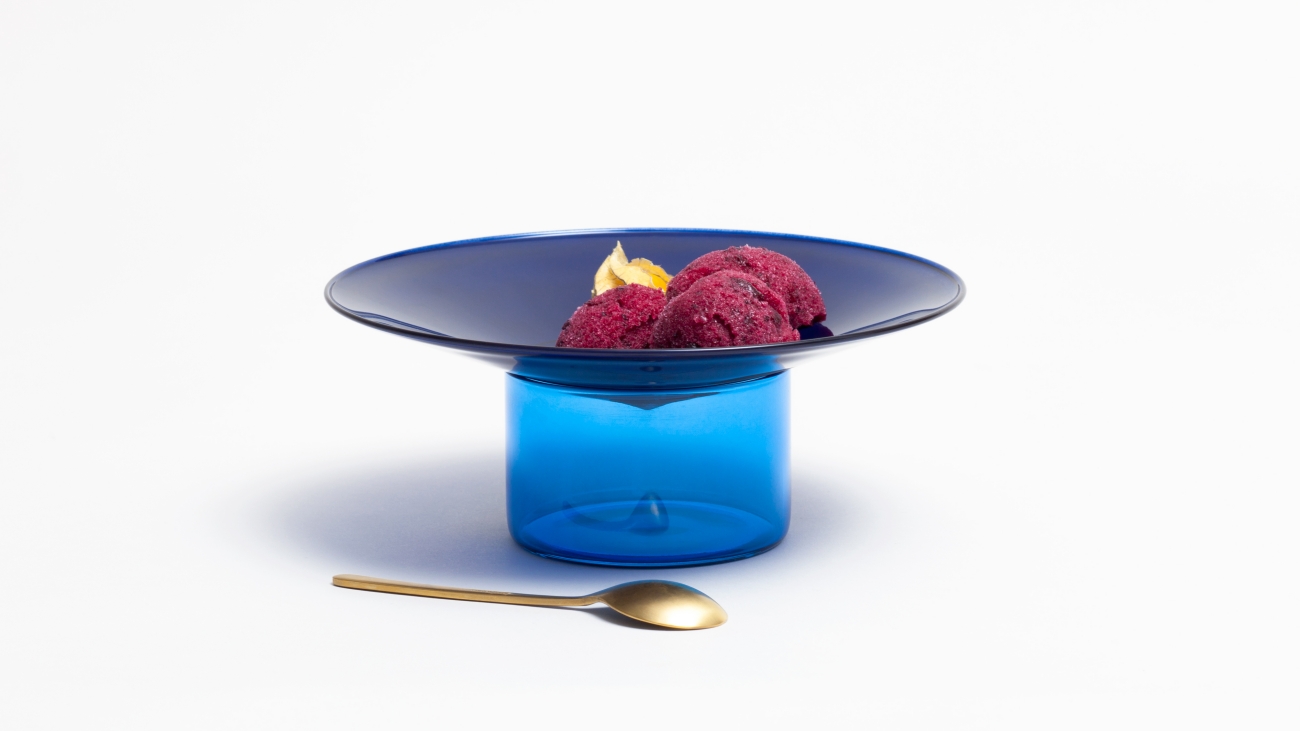 Product
Vovo Glasses are an object of art, born from fascination with two basic geometric forms. Coloured glass elements create various hues and an illusion of changing shapes. Each cone matches each cylinder, which allows for versatility of usage and different combinations of colour and form. The elements can both protect and display food or any fitting object. There isn't one correct way to use Vovo – the user is free to experiment. Each glass, regardless of diameter, holds 300 ml. The contents of the glasses will fit into the cones. The set includes six pieces in various colour combinations.
Crafts & Materials Set of 1
The designer —
Ewa Hiller
from Poland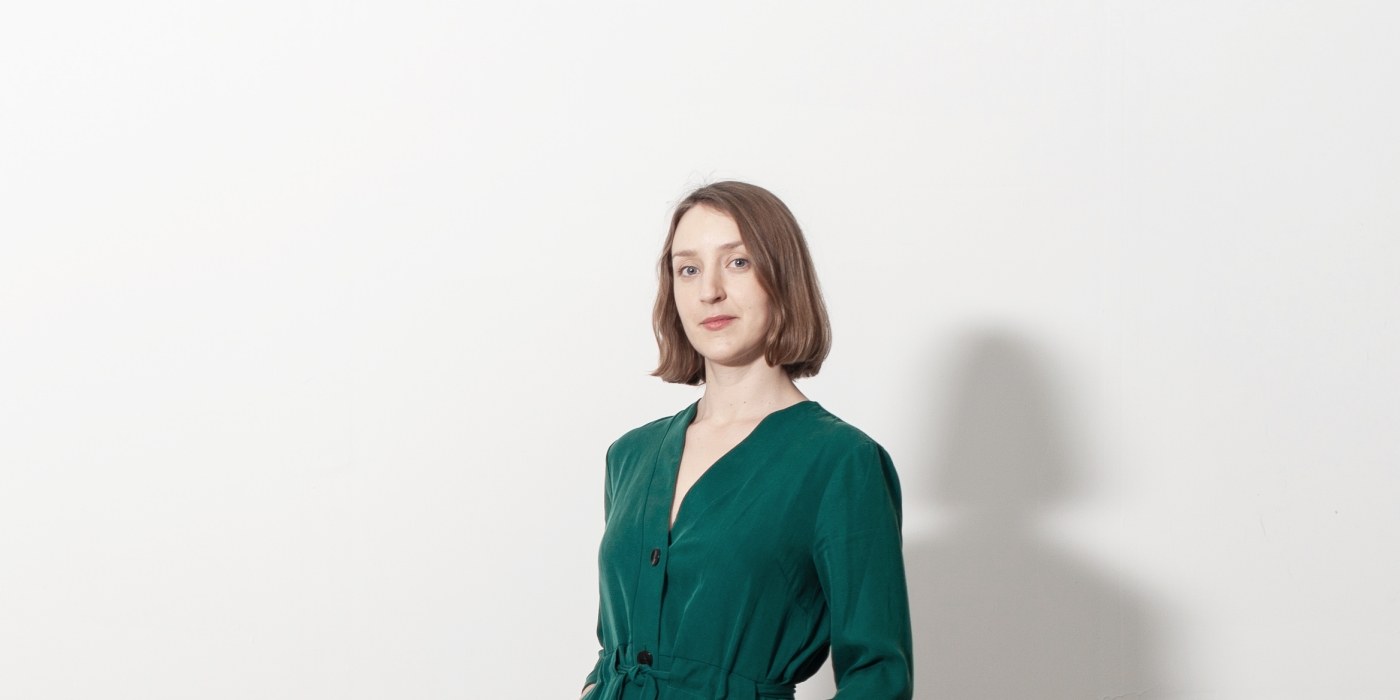 — What does simplicity mean to you?
Simplicity is to embrace small things, which constitute life. Do not run after the big thing, just enjoy walking.
— What do notions like timelessness or durability mean to you?
Product becomes timeless when it means something to people, and they make an effort to take care of it. When people connect with an object, it becomes endless.
— What would you consider the perfect product?
Ideal products create a backdrop for life, you don't live next to them, you live with them.
— What sort of item would you consider passing on to your grandchildren? How would you describe it?
Things which have value, not to me now but to them - in their lives.
More about designer
Inspirations