1L Carafe
Value
Made of best quality borosilicate glass, manufactured only in several places in Europe.
Qualities of the glass:
– high heat resistance, which allows for serving boiling hot drinks
– thermal shock resistance (sudden temperature changes of the drinks served)
– low susceptibility to tarnishing caused by detergents
– it doesn't enter into chemical reactions with liquids placed inside
– better shock resistance (and, as a result, reduced danger of cuts) and scratch resistance
Sophisticated graphic pattern on the surface of the glass serves in fact to measure milliliters.
1L Carafe comes in four different designs.
Perfect for serving both hot and cold drinks.
Dishwasher safe.
Minimalist and timeless form, inspired by laboratory glassware, is a perfect fit for any interior.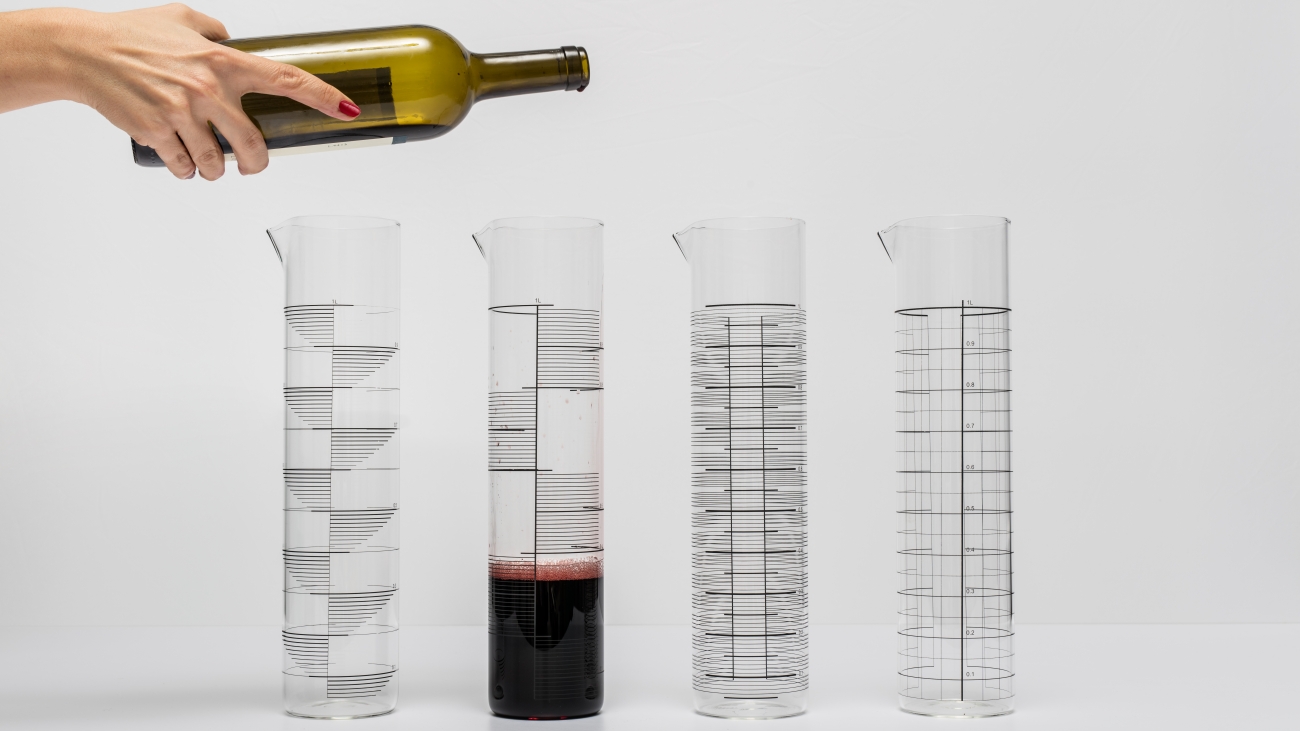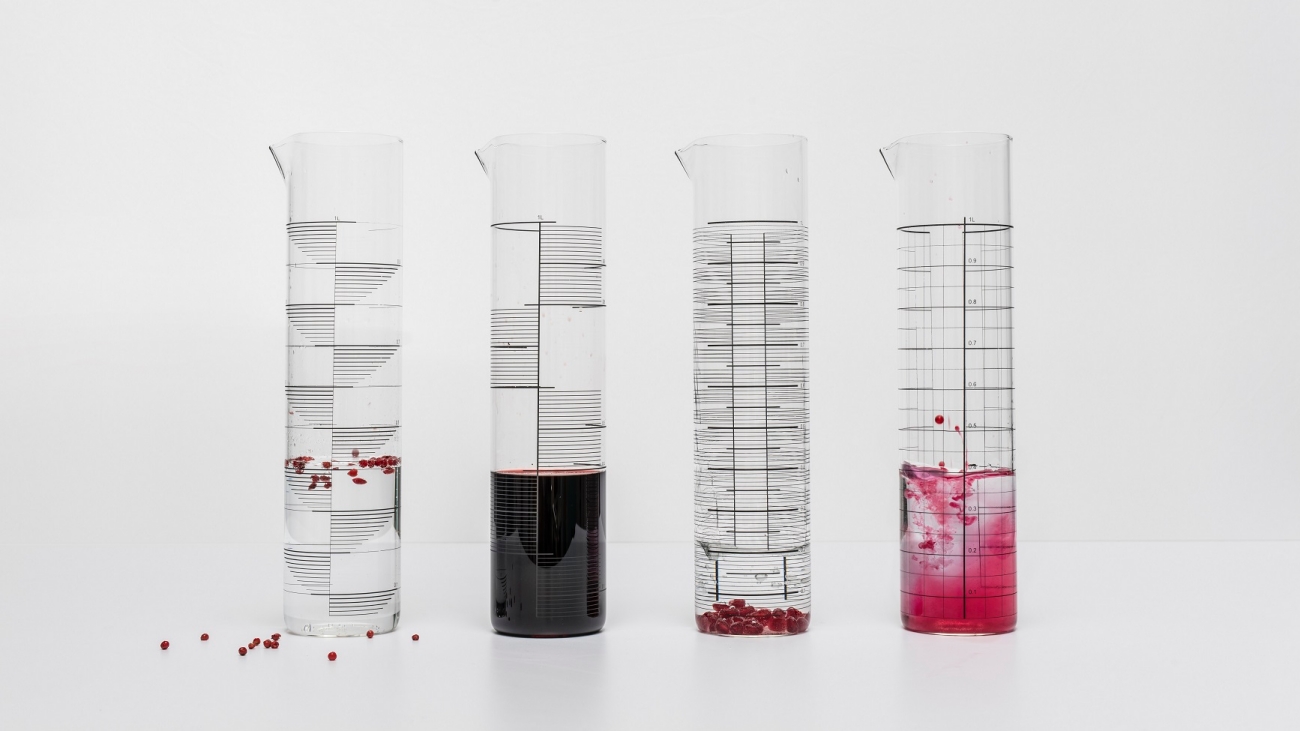 Product
The measuring stripes inspired by laboratory glassware become more than a merely functional element. This inspiration is also reflected on the choice of borosilicate glass, complying with laboratory standards while providing the highest quality. The carafe contains 1 litre and is available in four different patterns.
Crafts & Materials Set of 1
The designer —
David Derksen
from The Netherlands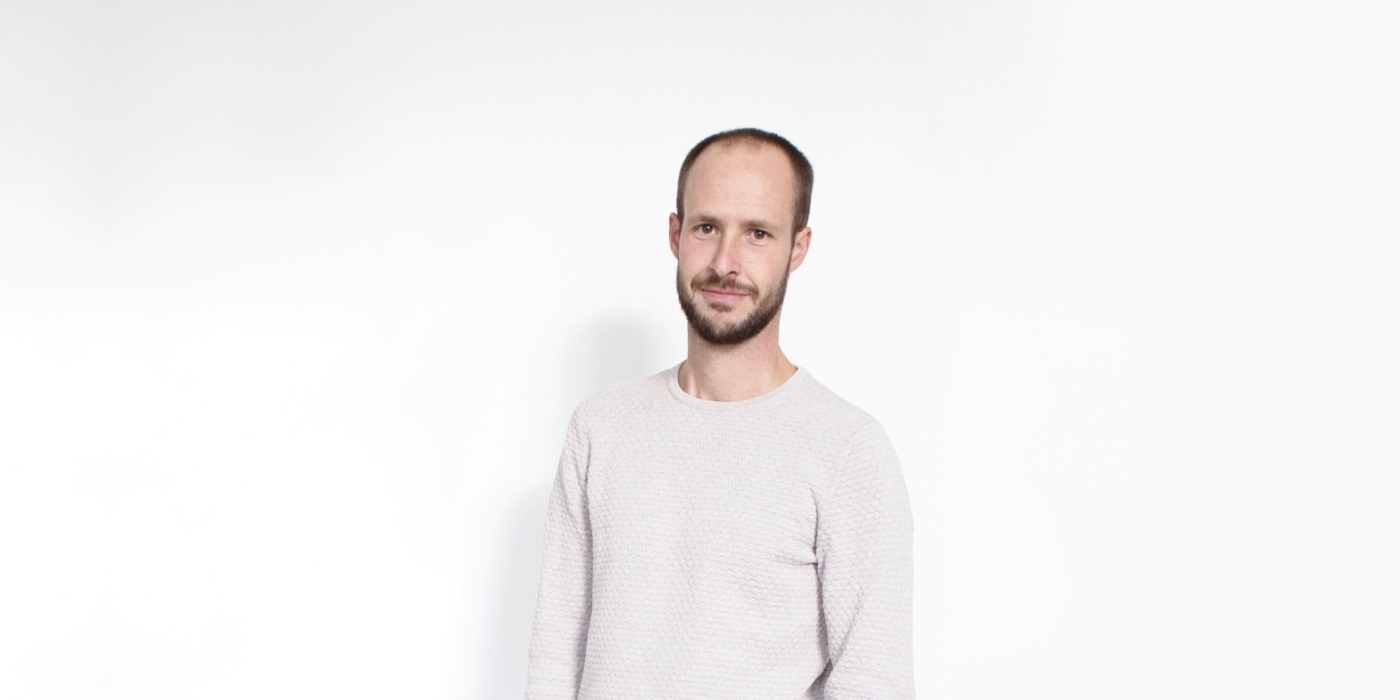 — What does simplicity mean to you?
Simplicity is for me leaving out the unnecessary. But that doesn't necessarily mean that it is a purely functional object or product. It should show it's essence, without distractions. But the essence can also be showing the beauty of a material or process.
— What do notions like timelessness or durability mean to you?
Timeless objects are things people want to keep all their life, things people feel attached to. Those things almost always have been made and designed with attention. Effort has been put into the conception and detailing. The same love should be put in the manufacturing. I believe people can feel this intuitively.
— What would you consider the perfect product?
Perfect can be defined in many ways, but for me a good product is intriguing and beautiful on first sight, but has a second layer, a little story or background about how it is made, or why it was designed like that. And at the same time it should keep a bit of it's mystery.
— What sort of item would you consider passing on to your grandchildren? How would you describe it?
It should be an object with a personal story behind it. Who designed it, who gave it to me, where I got it. This makes an object personal and valuable.
More about designer
Inspirations